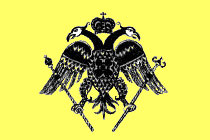 1. Byzantine Flag / Bannera Bizantina / Bandiera Bizantina .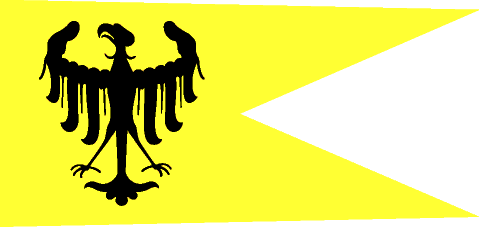 2. Frederick II Standard - Holy Roman Empire, 13rd Century (Source: Chigi Codex Vatican Lib.)

3. Bannera d''a Repúbblica Amalfitana
Flag of the Republic of Amalfi
Bandera de la República de Amalfi
Bandeira da República de Amalfi
Bandiera della Repubblica di Amalfi
Amalfa Republika Flago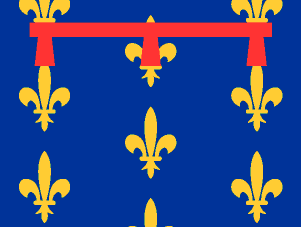 4. Regno di Napoli: Bandiera Angioina (1268 -1442) - (Source: portolano di Dulcert, 1339)

5. Naples and Sicily: Viceroyalty of Spain (Aragonese Flag)
Napoli (1442-1458)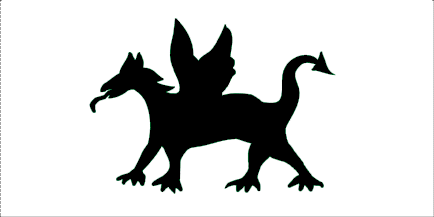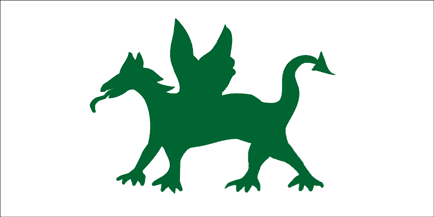 6.a & 6b. La bandiera di Napoli con il grifone, nero secondo l'Allard (1709), verde
dal principio del sec. XVIII, è riportata su varie carte, ma non riporta i colori napoletani (giallo e rosso). Non si ha alcuna documentazione certa su di essa. Potrebbe essere una cattiva interpretazione di un cavallo nero, emblema noto dal sec. XIII e tuttora nello stemma della provincia.

7. Bannera d''a Rebúbblica Napulitana (Repúbblica Partenopea) d''o 1799, prupurzione 2:3
Flag of the Neapolitan Republic of 1799, ratio 2:3
Bandeira da República Napolitana do 1799, proporciões 2:3
Bandiera della Repubblica Napoletana (Repubblica Partenopea) del 1799, proporzioni 2:3
Napola Republika Flago - 1799, proporcioj 2:3
(3 febbraio - 20 giugno 1799)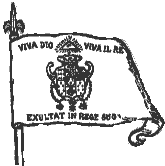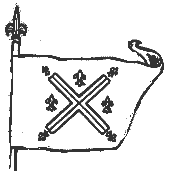 8. Bannere (nnanze e reto) d''e sanfediste ca libberarono c''a guida d''o Cardinale Ruffo 'o rregno d''e francese e d''e traditure filofrancese ca ll'aiutavano: 1799
Flag (both sides) of the Neapolitan Popular Army under the orders of Cardinal Ruffo which liberated the Kingdom from the French Army and the traitors who supported them: 1799
Bandiere sanfediste (ambo i lati) dell'esercito dei patrioti napoletani che sotto la guida del Cardinale Ruffo liberò il regno dai francesi e dai traditori che li sostenevano: 1799
Banderas (ambos lados) de los patriotas napolitanos que liberaron el Reyno de los franceses y de los traidores que los ayudaban: 1799.

9. Periodo Napoleaonico (Giuseppe Bonaparte - Bandiera francese): 1806-(1808?)1811
Napoleonic period (J. Bonaparte - French Flag): 1806-(1808?)1811
Periodo napoleonico (J. Bonaparte - Bandera Francés): 1806-(1808?)1811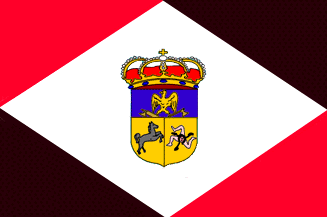 10. This flag was used from 1808 to 1811 by J. Murat. Dubious flag, probably the French flag was used instead.
Bandiera usata dal 1808 al 1811 da Gioacchino Murat. Dubbia, probabilmente si continuò ad usare la bandiera francese.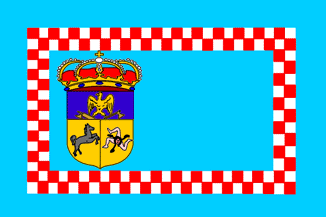 11. Bandiere di Stato del regno di Napoli sotto Gioacchino Murat (1811-1815).
(Questa e la bandiera mercantile furono adottate ufficialmente il 15 febbraio 1811, si ispiravano a quella che sarebbe stata l'antica bandiera normanna nei secoli XII-XIII. In effetti si tratta di un "invenzione" del sec. XVII, essendo ignote le armi dei re normanni.)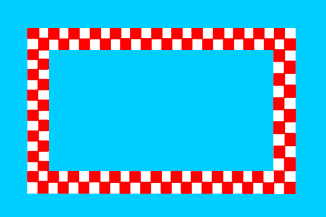 12. Bandiera mercantile del regno di Napoli sotto Gioacchino Murat (1811-1815).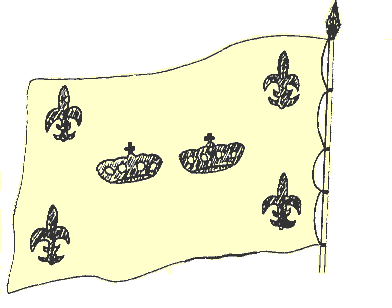 13. Una d''e bannere d''e patriote napulitane ca cumbatterono contro 'e piemuntese (1860-70)
One of the flags of the Neapolitan patriots fighting against the northern invasors (1860-1870)
Uma das bandeiras dos patriotas napolitanos (1860-70)
Una de las banderas de los patriotas napolitanos en el periodo de la invasión norteña (1860-70)
Una delle Bandiere usate dai patrioti napoletani combattendo contro gli invasori piemontesi (1860-70)
Napola Flago (1860-70)

14. Flag of the City of Naples - Present Day
Credits: 2, 4 Mario Fabretto©; 3, 5, 9, 14: C. Colacino©; 6a, 6b, 8, 10, 11, 12: Jaume Ollé©; 13: undetermined
(© refers to the artwork only, not to the flag designs). Text: Original and from information by Mario Fabretto.